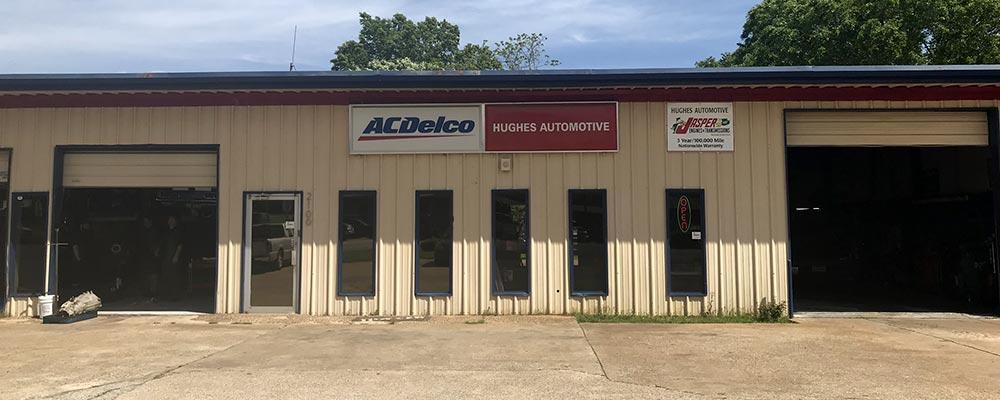 Hughes Automotive in Tyler TX is an ACDelco Repair Center and ASE Certified automotive repair facility. We employ fully trained ASE technicians that have years of experience and are constantly retraining themselves to stay up to date on all makes and models of cars and trucks. Our goal is to offer the best services available at affordable prices to get you back on the road in no time.
Here at Hughes Automotive we are thoroughly equipped and prepared to get your car ready for where ever the road takes you. Hughes Automotive has technicians that specialize in servicing both foreign and domestic vehicles from preventative maintenance to major repairs. We are more than happy to assist you in any way possible to ensure you that your vehicle is ready and waiting for you to drive. We offer high-performance services, preventative maintenance, tires, and much more.
Our success stems from the fairness of our rates, the quality of our services, and the dependability of our highly skilled team. Our customers know us as a company that can be relied on, and completely entrusted with the quality care of their vehicles, and that's a reputation that we're proud of! Stop in or give us a call at (903) 597-0709 to let us know how we can help you!